Custom Packaging to make you stand out from the Crowd
With so many other products on the market, how your package looks and what it's made of matter. In order to differentiate from your competitors, you need a custom folding paperboard carton solution that is better, smarter, greener, and delivered faster.
Sandusky Packaging can make that happen.
Better Packaging
Deliver your sample product or idea to us — our design team will innovate a custom solution made to stand out and built to your specs.
Smarter Packaging
With the latest CAD programming and experienced designers on staff, you'll have a folding carton solution that saves you money and holds up under the wear and tear of shipping and shelving.
Greener Packaging
No matter the carton, we're committed to eliminating excess waste and providing materials that meet the demand for sustainability. Partner with us to make a greener world.
Faster Packaging
You need your carton solution and you need it on time, whether you ship small orders or millions of cartons. Our state-of-the-art manufacturing facility is equipped to deliver on time, according to your specifications.
Better, Smarter, Greener, Faster... and Dependable
When you have a new product, a change in style or design, or an issue within your supply chain, you don't want to feel like just another PO number. Your call to Sandusky Packaging will always be answered by someone who knows you and your business inside and out.
We pride ourselves on connecting you to a dedicated account executive you can trust to communicate every step of the way, from the start of your product to package development, production, delivery and onward for all of your future projects.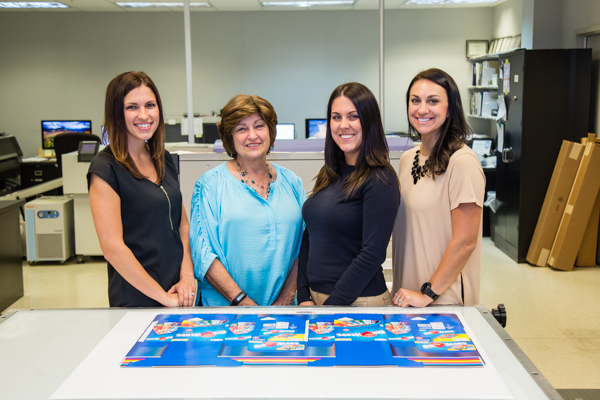 If you're ready, let's have a conversation about your custom packaging needs. Request a quote today or call directly at (419) 557-9123 — we will be happy to talk through what Sandusky Packaging can offer.
Request a Quote
We had a vision for a custom piece that was versatile based on our needs and they made sure that vision became reality. We were extremely satisfied from start to finish.
Vine & Oliver